Miniaturized infrared spectroscopy sensors: A French know-how.
All of Olythe's know-how is the result of years of research and development to develop OCIEngine, a compact and easy to integrate sensor using the most accurate and reliable NDIR technology.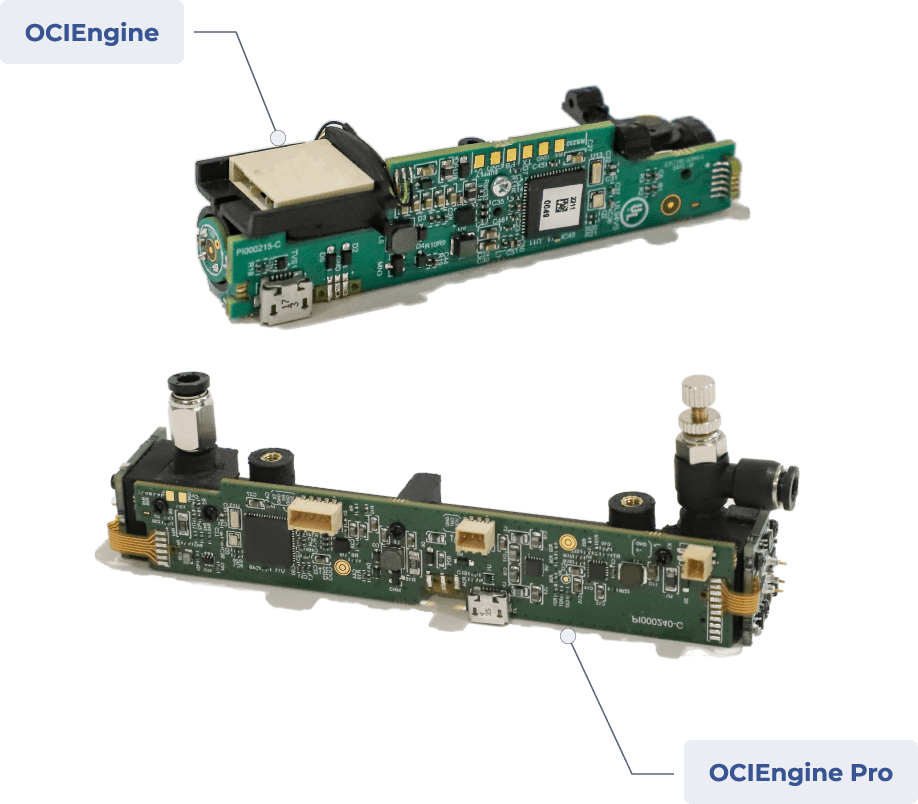 Infrared Spectroscopy Technology mastery
Years of R&D have been invested in developing, mastering, adapting and miniaturizing infrared spectrometry technology. It results into a compact design that is easy to integrate. This technology provides ultra-reliable and accurate gas measurements.
OCIEngine PRO is an infrared spectrometer that measures Volatile Organic Compounds (VOC) in the air. It is specific to analyse a molecule of interest.
The measuring chamber of the sensor is crossed by infrared radiation. When the air is introduced into this chamber, the molecules of interest absorb a part of the radiation, which reduces the intensity of the optical signal. The concentration of the gas can therefore be deduced according to the Beer-Lambert's physical law.
Looking for custom gas measurement solutions for your project?
Our expertise:
breath analysis
The patented breath analysis system developed by Olythe guarantees precise and reliable results comparable to those obtained by law enforcement's breathalyzers.
The exhaled air is sent into a measuring tank traversed by infrared radiation produced by the optical transmitter. Part of the radiation is absorbed by the molecules present in the tank enabling a precise calculation of the concentration.
Mastery of production and manufacturing
All of our sensors are assembled and manufactured entirely in France in our own production unit. This allows us to have total control over our know-how.
For any other inquiries, please